Introduction
The Amazing Audio Engine is a framework you can use to build iOS audio apps. It's built to be very easy to use, but also offers an abundance of sophisticated functionality.
The basic building-blocks of The Engine are: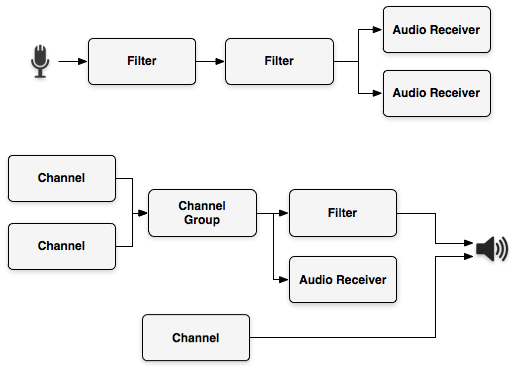 In addition to these basic components, The Amazing Audio Engine includes a number of other features and utilities:
Next: Get Started.